As Mother's Day is around the corner. We often take our Mom's for granted and hence we rely on Mother's Day to apologize. This should not be the case but for all those who are none the less guilty. Here are some great suggestions of how you can make her feel special.
Before getting onto gift ideas I wanted to mention the basic things you can do for your mother :
Take her out on a lunch/dinner date-
Instead of her cooking and struggling in the kitchen try to take her out. You can take her to a nice place where you can sit and chat peacefully. It can be a new restaurant or her favorite place. Please make Mother's Day special for your mom and do not let her work on that day at least.
Pinterest
If you want to add on something to the lunch/dinner date you can just buy her a nice dress/suit/sari and you could maybe give her in the morning and ask her to wear it when you both go out for the celebration.
If you don't stay in the same city as that of your mother or you are busy somewhere and if it's not possible taking her out then the best gesture is sending her a nice gift.
Thanks to all the fast courier service we have. You can send her anything you want and I'm sure it will reach her on time.
Here 15 ideas on what you can gift your mother on Mother's Day :
1. Frame– You can get a nice picture of you and her framed. Pack it up neatly and send it to her.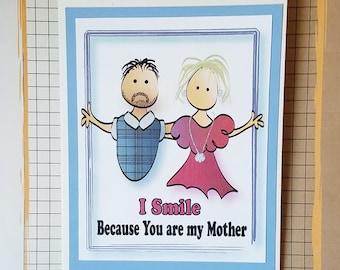 2. Clothes– As already mentioned, a nice dress or a saree. Even if you are not in town you can always send her clothes. C'mon who doesn't like clothes :p
3. A classy ring or earrings– If you are rich then you can send her a nice solitaire ring. Then it won't even matter if you can't take her out (Just kidding) and if you are broke then you can still send her a nice gold ring. There are a lot of online websites, you can choose the price range.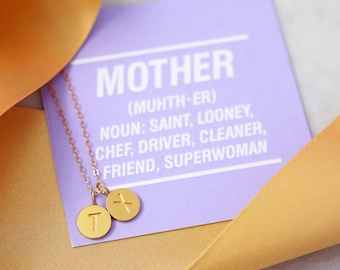 4. Robot Cleaner–  If your mother is a cleaning freak then you can get her one of those new technologies cleaning devices. Like the robot which cleans the floor (like Roomba) or maybe a nice automatic vacuum cleaner or a dishwasher.
5. Flowers– I have mentioned all fancy stuff above. If you are in college and are always broke then let the flowers do the talking.
6. Cake– You can either send her cake + flowers, or maybe just a cake or maybe just flowers.
7. A nice hand bag/wallet/Sling bag– so that she can keep her treasures inside.
8. Makeup– If you are girl who is reading this post, you know your mom's choice. You can buy her a nice lipstick or foundation. And if you are a guy who is reading this- don't even think. She will say she likes the shade but she won't!
9. A nice pair of Sunglasses– If your mom is too cool to handle. Get her a nice pair of shades.
10. Perfume/Mist– if you know what smell she likes this is the best choice for her.
11. God– if you are Indian reading this, then our mom loves god. If you want to play safe and want to impress your mother get her a nice god picture or a nice statue of her favorite God.
12. Clean the house– If you think buying her gifts is nothing different from what you always do then you can surprise her by cleaning your room or cupboard which she has been asking you to do since ages, this is the correct time. For this you don't even have to spend money and this is a sweet gesture. I know it's painful but its sweet.
13. Play her, her favorite music– You could play her favorite list of songs in the evening. Get your speaker and if you don't have one just borrow from your friend and play her favorite list of songs in the evening. In fact, you can also make a DVD and gift her favorite song list.
14. Plan a small get together with her friends– If you think you already spend a lot of time with your mother at home and you already go on a lot of dates together, you can plan a small outing for your mom and her best friends. In this way the other mothers will also bless you. You can ask your mom to take a break and you can take care of the house.
15. Get her a maid– Again if you are a Indian reading this. The best best best best thing you can get for your mother is a maid. Especially a 24*7 maid. That would-be heaven for her. Our mothers are always complaining that they don't have a nice maid. Either they don't have a maid at all and even if they have they are not happy with the maid. So, start your hunt now, get her a maid.
I guess these are a few suggestions of how you can make this Mother's Day special for your mother. You can use these suggestions for her birthday as well.
Happy Mother's Day! Cheers! Hope you succeed.